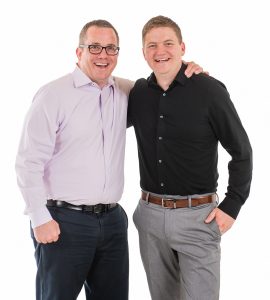 We recognize that MSPs and other IT service providers provide critical services during the Covid-19 pandemic and will continue to be vital to the business community moving forward. The government has planned and will continue to plan relief efforts to support our industry. We believe in using this assistance in the spirit it was intended and pledge to continue our business operations in support of our employees, clients, companies, vendors, and country.  We recognize that coming together to effectively steward these resources will provide significant stability to economies we serve and support.
Upon receiving stimulus assistance, we pledge that through June to whatever economic extent possible we will:
Avoid layoffs of staff and pay reductions
Pay bills on time
Not increase owner's compensation
Work as partners with our vendors without demanding concessions simply because we can use the leverage of economic conditions
Run our businesses in a manner that creates a strong foundation for our employees and clients into a new future
We feel that there is tremendous benefit to our industry, our companies, our people, and our national economy if we take this opportunity to use this money in alignment with the spirit of truly stimulating our teams, communities, and companies.
Regards,
Peter Melby and Jesse Armstrong
Greystone Technology – Denver, CO
For questions or comments, please contact Jacob Lieber – jlieber@greystonetech.com